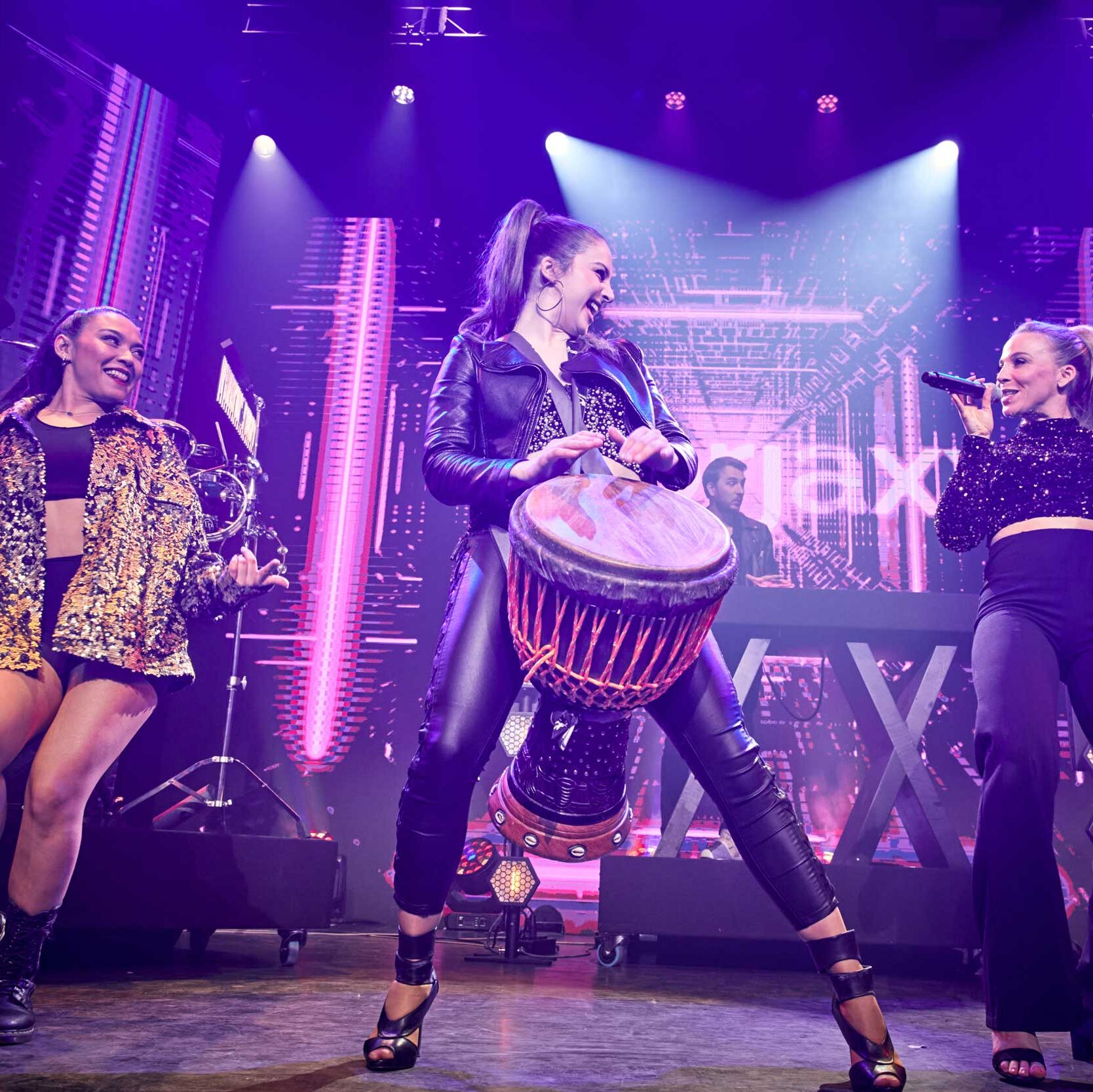 LIVE PERCUSSION
With a reputation for delivering high-energy performances that ignite crowds at parties and events around the globe, Danique is a force to be reckoned with. From DJ shows to dinner shows, musicals to TV appearances, she lives and breathes drums, bringing her unparalleled passion and energy to every stage she graces. Get ready for a wild ride!
Studio Recording
Experience the unparalleled power and impact of live percussion drums and spices on your tracks! With a proven track record of collaborations with The Vengaboys and Moguai, Danique brings unmatched versatility and expertise to the table, helping to transform your musical vision into a reality. Whether you're in need of live studio recordings or remote sessions, Danique is here to help bring your sound to life. Find the sample packs below!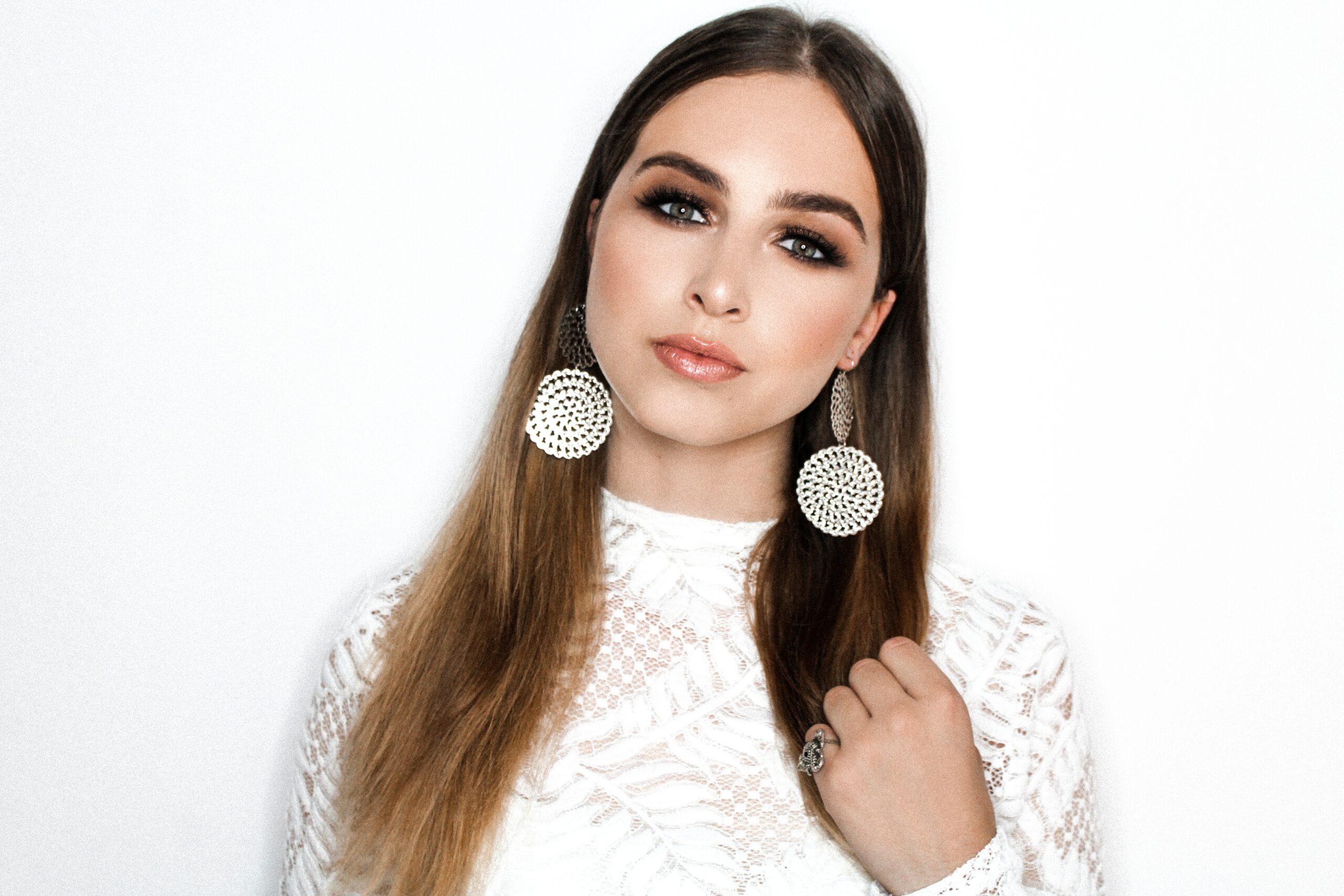 MC Danique
MC Danique is in the house! Calling all party people! With her infectious energy and dynamic stage presence, Danique knows just how to get the crowd going. Whether she's captivating audiences with her rhythmic feeling or unleashing her powerful vocals, this talented MC is sure to bring the house down at your next event. Get ready to go wild!

Workshops
The percussionist is also available for workshops and clinics.
In the past, she had represented and supported brands like Bax Music, Pearl Music Europe, and Awakenings Festival.

STEP INTO A WORLD OF UNFORGETTABLE MOMENTS!

Danique Kos (born in 1998) began her drumming journey at the tender age of seven, after being inspired by the girl band 'Treble'. After three years of lessons at the Conservatory of The Hague, she embarked on a global quest to learn from the best musicians and further develop her musicality, broadening and deepening her unique style in the process.

Today, Danique is a highly regarded artist, performing with various bands and groups as a percussionist and MC. She collaborates with national and international agencies such as Floorjaxx, BB Management, and Dames Draaien Door, working alongside DJs and other musicians.

Danique's impressive resume also includes performing in the Stage Entertainment musicals 'On Your Feet' (based on Gloria Estefan's life) and 'Mamma Mia!' at the Beatrix Theater in Utrecht. Since 2021, she has been captivating audiences as a solo artist in Marc Forno's dinner show 'Grandeur'.

As an endorser, Danique represents esteemed brands such as El Cajon, Roland, Vater, and Pearl.


Danique Kos (geboren in 1998) begon haar drumreis op zevenjarige leeftijd, nadat ze was geïnspireerd door de meidenband 'Treble'. Na drie jaar les aan het Conservatorium van Den Haag begon ze aan een wereldwijde zoektocht om te leren van de beste musici en haar muzikaliteit verder te ontwikkelen, waarbij ze haar unieke stijl verbreedde en verdiepte.

Vandaag de dag is Danique een hoog aangeschreven artiest, die met verschillende bands en groepen optreedt als percussionist en MC. Ze werkt samen met nationale en internationale agentschappen zoals Floorjaxx, BB Management en Dames Draaien Door, met DJ's en andere muzikanten.

Danique's indrukwekkende cv omvat ook optredens in de Stage Entertainment musicals 'On Your Feet' (gebaseerd op het leven van Gloria Estefan) en 'Mamma Mia!' in het Beatrix Theater in Utrecht. Sinds 2021 betovert ze het publiek als soloartiest in Marc Forno's dinnershow 'Grandeur'.

Als endorser vertegenwoordigt Danique gewaardeerde merken als El Cajon, Roland, Vater en Pearl.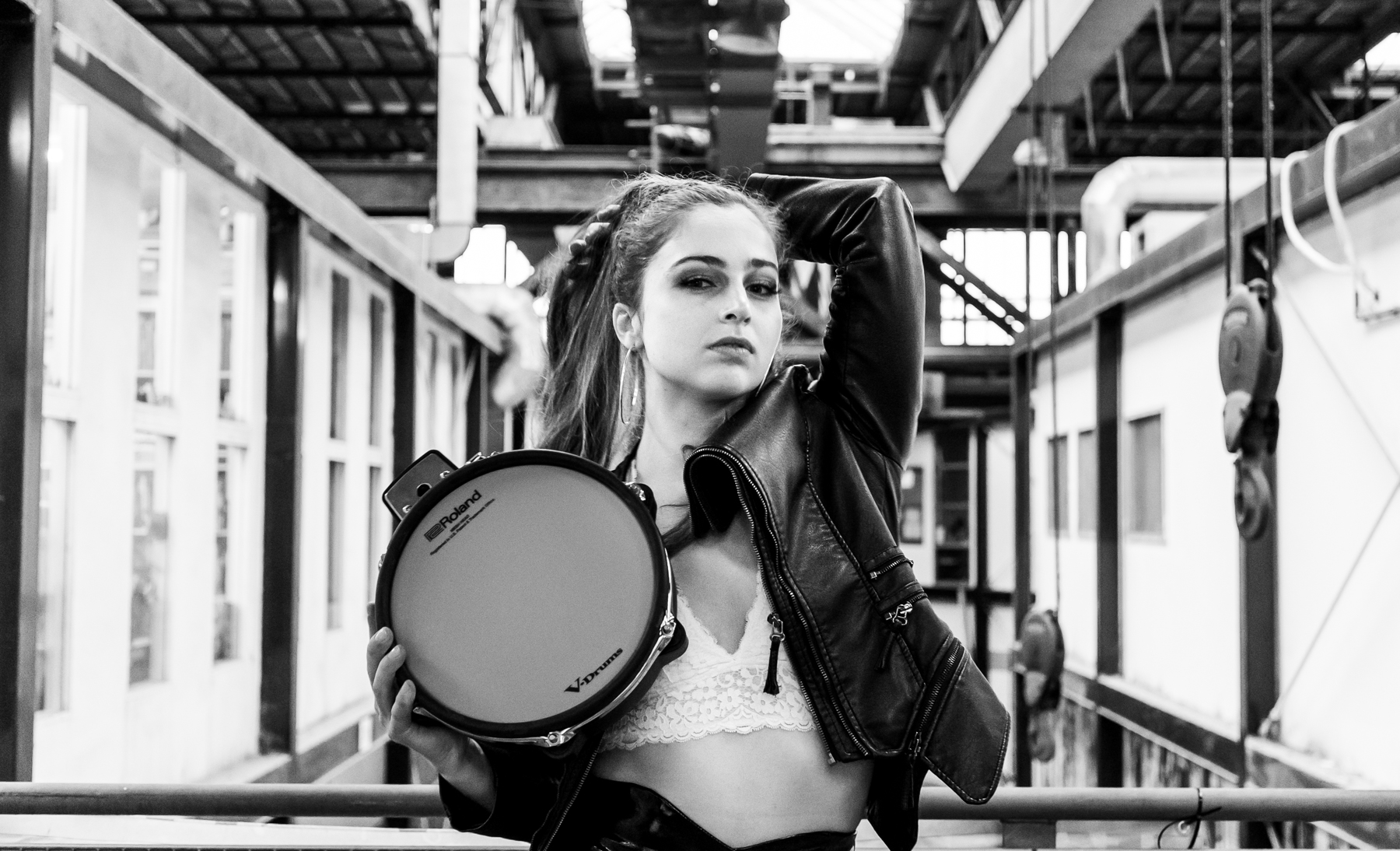 GENERAL INFO

info@daniquekos.nl
The Netherlands
(Available worldwide)