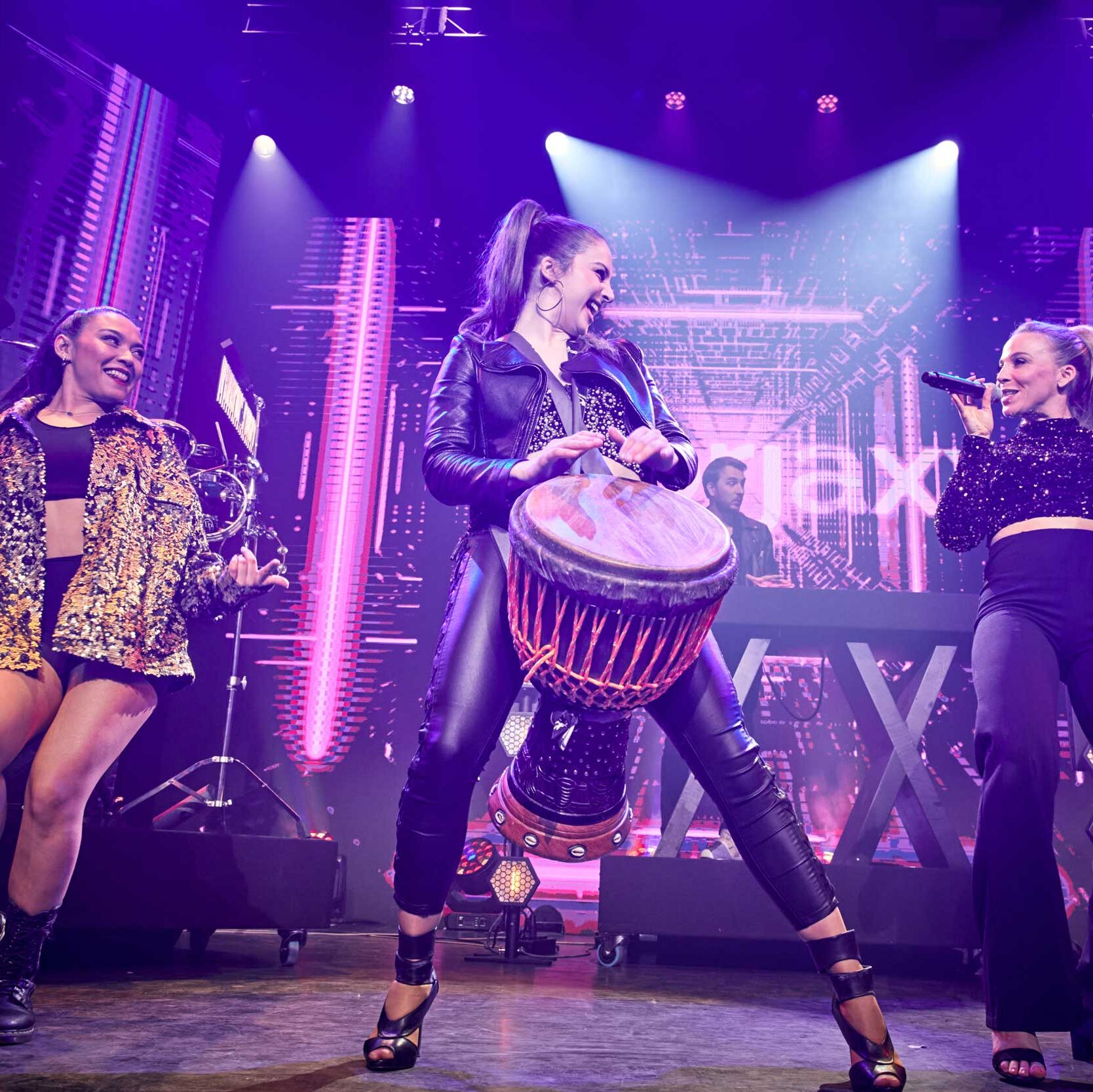 LIVE PERCUSSION
Breaking ground across nations and founding parties all over the world. Fasten your seat belt, because this ride is guaranteed to be insane! Danique lives the drums and is known for her outstanding energetic performances during drum and DJ shows, dinner shows, musicals, and TV appearances.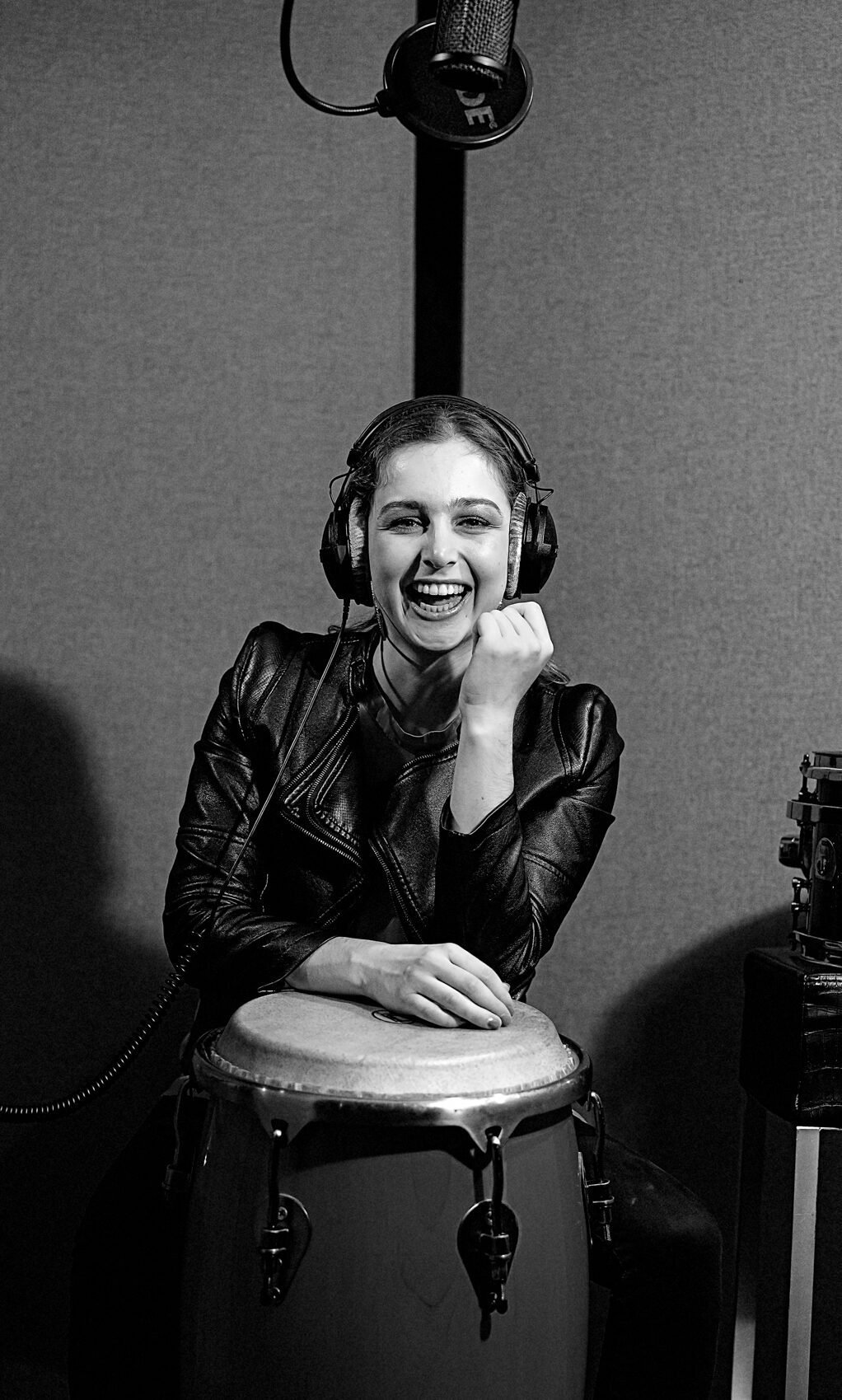 Studio Recording
There's nothing like the power and impact of live drums & spices on your track! Through collaborations with The Vengaboys and Moguai, Danique has the experience and expertise to create the missing pieces for your track! Available for studio and online recordings.
Sample packs are available below.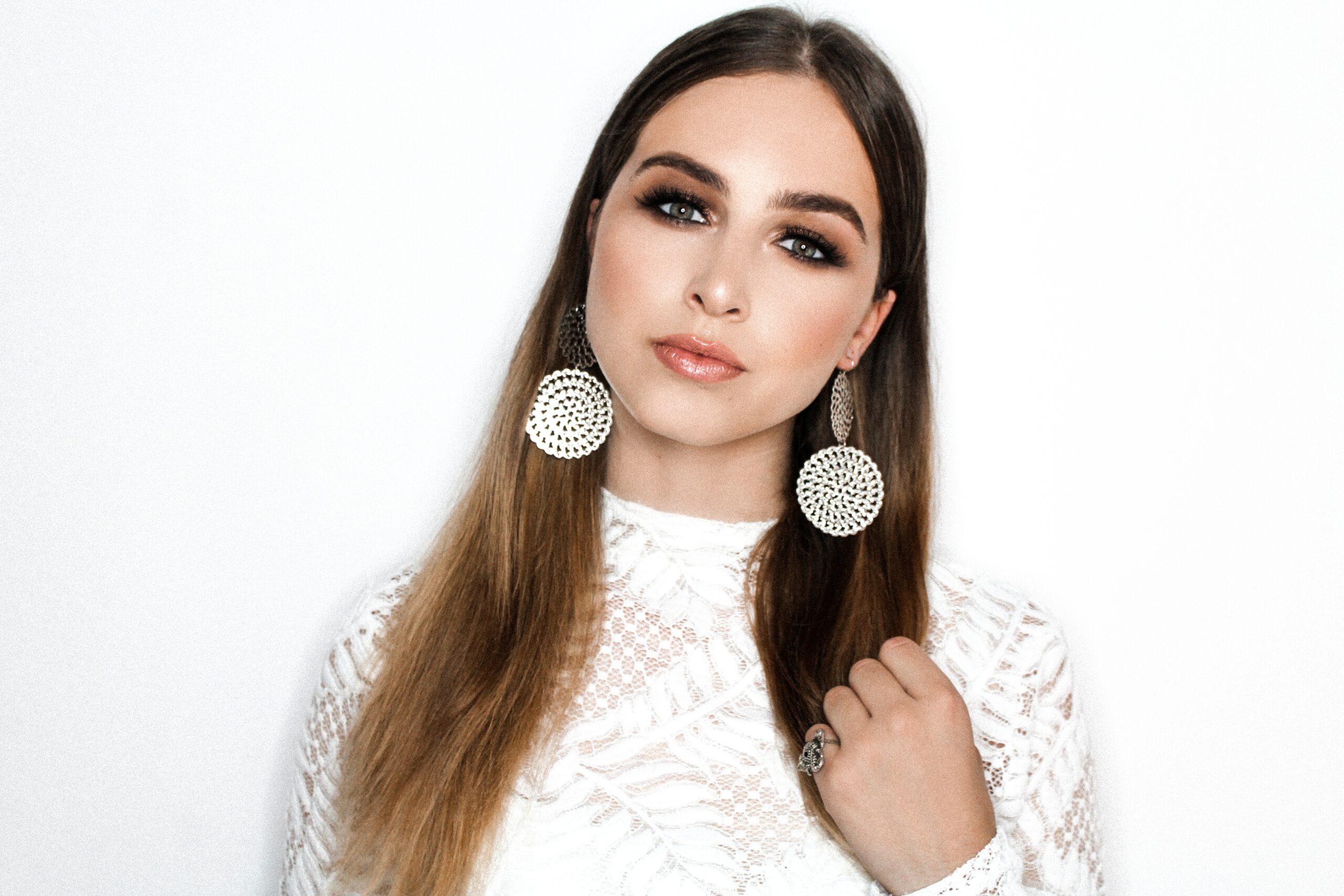 MC Danique
Where are my party people at?
Bringing the extra energy and dynamics during shows, this lady makes the crowd go crazy with her rhythmic feeling and energetic vocals

Workshops
The percussionist is also available for workshops and clinics.
In the past, she had represented and supported brands like Bax Music, Pearl Music Europe, and Awakenings Festival.

CREATING MEMORIES IS
WHAT I DO BEST!

Danique Kos (1998) started playing drums at the age of seven, being inspired by the girl band 'Treble'. She had lessons for over three years at the Conservatory of The Hague and joined many percussion workshops. The young drummer developed and expanded her musicality and specialized in her style. Now she is a beloved artist playing in various bands and formations. Since 2016, Danique has been a percussionist for 'Dames Draaien Door' the agency, where she performs alongside DJs and instrumentalists. In Germany and internationally she can be booked at 'BB MusicBookings'. She is also active at Floorjaxx, part of the Lovesound label.

In 2017, Danique played as a percussionist in the Stage Entertainment musical 'OnYour Feet' by Gloria Estefan in the Beatrix Theater Utrecht, after which she also appeared in the successor 'MAMMA MIA!' from 2018 to 2020. In 2021 she started performing as a solo artist in the dinner show 'Grandeur' by Marc Forno at Kurhaus Scheveningen.

The percussionist is an endorser at El Cajon, the Wizzdrum, and Pearl Percussion.



Danique (1998) speelt percussie vanaf haar zevende jaar en raakte enthousiast door de meidengroep Treble. Ze heeft drie jaar op het conservatorium te Den Haag gelest en volgde diverse workshops. De jonge slagwerkster ontwikkelde haar muzikaliteit en verbrede en verdiepte haar stijl.

Inmiddels is ze een geliefd artiest en speelt ze in verschillende bands, producties en formaties. Danique is percussionist bij de nationale en internationale agencies als: Lovesound, BB MusicBookings en Dames Draaien Door, waar ze optreedt met DJ's en instrumentalisten.

De slagwerkster speelde in de Stage Entertainment musical 'On Your Feet' (over Gloria Estefan) en 'Mamma Mia' in het Beatrix Theater te Utrecht. Sinds 2021 speelt de percussionist als soloartiest in de dinnershow 'Grandeur' van Marc Forno.

Danique is endoser van El Cajon, Roland en Pearl Percussion.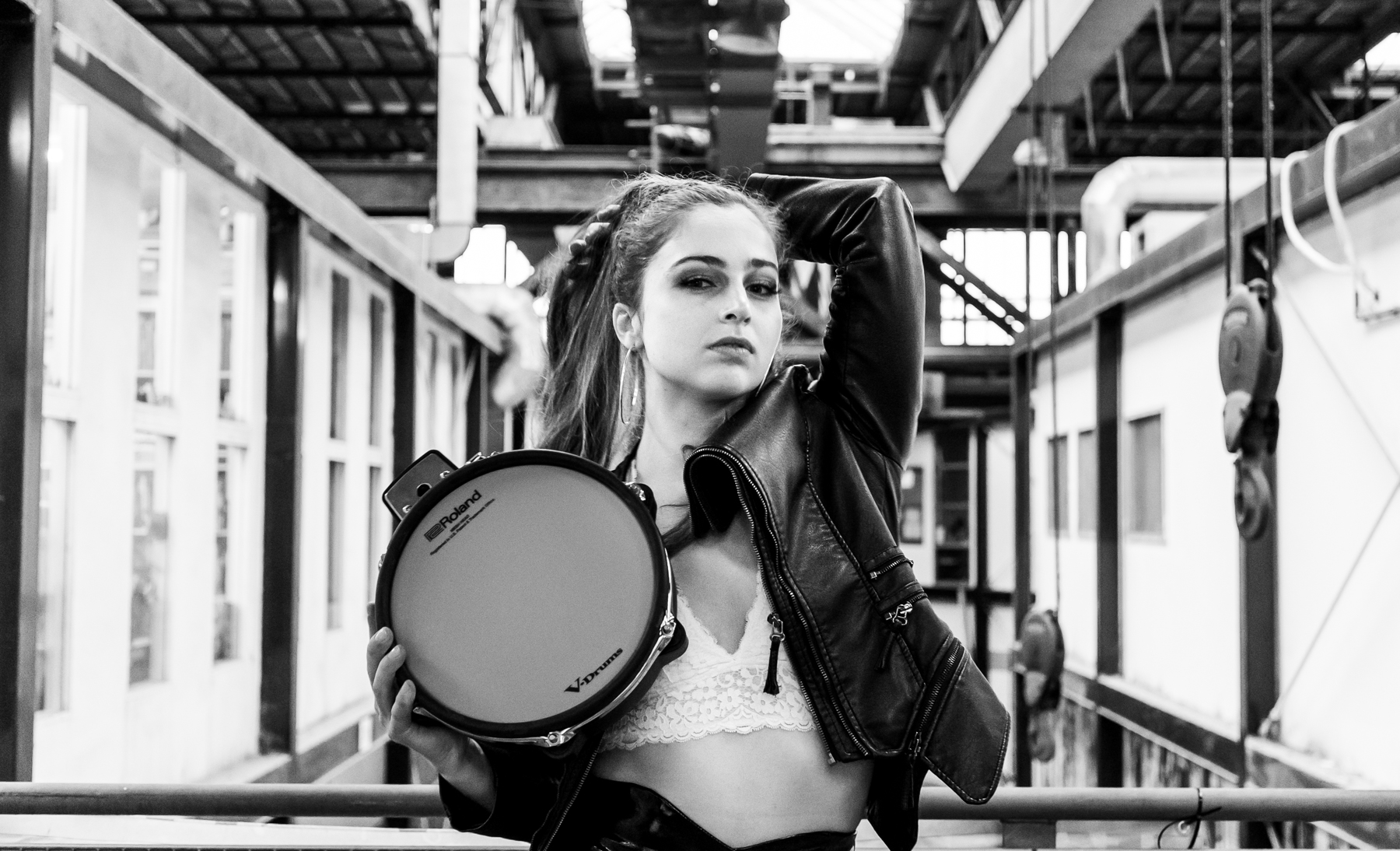 GENERAL INFO

info@daniquekos.nl
The Netherlands
(Available worldwide)